Sugar is sneaky – it is hiding in so many of your foods that you wouldn't even think had it. And if you love carbs like I do, it can be really difficult to cut sugar out of your diet. The choices that are left when you go sugar and carb free seem so bland, so boring, and really hard to stick to. I ended up falling off the wagon a few times because I was so uninspired by my food, which is why I am so excited to share the amazing recipe talents of today's guest.
Carolyn Ketchum runs a wildly popular blog – over 1 million views each month – called All Day I Dream About Food. She blogs delicious recipes, from dinner to dessert, that is low sugar and low carb. But what makes her so popular, is that her recipes are delicious, and everyone from those watching their weight to diabetics and people with Celiac disease can enjoy nutritious food without compromising taste.
E:89  How to Turn Your Low Carb & GF Diet Into a Delicious Lifestyle: Carolyn Ketchum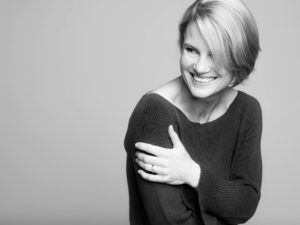 1. Pack your grocery list with vegetables, fruits, and nuts. Find "good carbs" like broccoli, cauliflower, zucchini, avocado, and almonds.
2. Replace flour and dairy with healthier options like almond milk, almond flour, and zucchini noodles
3. Let yourself give in to the occasional craving. The key is portion control.
Click HERE for more of this inspirational checklist! 🙂
Love,
Orion
P.S.  Enjoyed the show? If you haven't done so already click 
HERE
, and take a moment to subscribe and leave us a review on iTunes. I would really appreciate you helping me spread the love!