We are who we say we are – and this is especially true when it comes to our brand. Whether you have a product, service, or program, it's up to you to show up strongly and consistently to your customers, in a way that is unique to you as an entrepreneur. My guest this week, Chelsey Marie, has been transforming the way entrepreneurs build their brands and share their message with the world through one simple concept: bravery.

You have to be brave enough to show up in the world as your true self, because that's they way you are going to attract and grow a loyal legion of fans and customers. And you have to be strong enough to know that you won't be able to make everyone happy – Chelsey herself went though this when at the age of 20, about to start her first webinar with 2,500 registrants, someone asked how she got could even provide anything valuable to her attendees, being only 20 years old. Well, she now runs a 6 figure business, so Chelsey definitely has given so much to her fans, and she shares a lot of that good stuff on this week's episode.
Episode #63: Build a Brave Brand with Chelsey Marie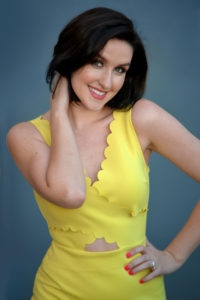 Here are some great tips from my interview with Chelsey:
Tuesday Tips to Thrive: 
1. Always have a video on my opt-in page – they convert better than just text –  to preview some of the tips and things that will be learned in my webinar.
2.  When partnering with an affiliate for my webinar, make sure to provide them with all the materials (email copy, photos, links) they will need to promote the webinar to their audience.
3. Dedicate myself fully once I decide to start a business to really ignite my passion and throw my entire being into my work.
Click HERE for more of this inspirational checklist! 🙂
Love and light,
Orion
P.S.  Enjoyed the show? If you haven't done so already click 
HERE
, and take a moment to subscribe and leave us a review in iTunes. I would really appreciate you helping me spread the love!