Do you feel like you have lost control over the choices in your life? Is your life stuck or stagnant? While there may be times where we feel less than empowered and like we have no control, we can change our thoughts to overcome these freak outs and create our dream life. No matter how many directions you're pulled in or how stagnant you feel, you can transform the experience and move on to a vibration of pure empowerment. 

Mary Shores, a leader of innovative thought with a powerful roadmap for change, is my amazing guest this week. She'll share how you can transform feelings of unworthiness and improve communication so you can make stronger personal connections. You'll discover the magic of affirmations and how to define your "core four", along with lots of other juicy and incredible tips. No matter what is blocking you from living your ideal life, you can overcome it and change everything after listening to this incredible interview
 Ep. 123: Conscious Communications with Mary Shores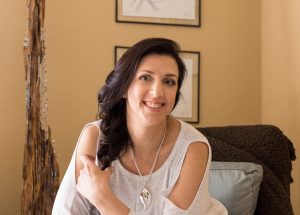 Here are some more tips from my episode with Mary:
Tuesday Tips to Thrive:
1. Always focus on the things you love rather than focusing on the things you dislike.
2. Be happy with yourself and all that you are. When you're filled with positivity inside, everything in your life will be in line with that energy.
3. Create a daily routine that helps your subconscious connect with your positive energy. You can use affirmations, yoga, meditation, and more.
Click here for more of this inspiring checklist.
Love,
Orion
P.S.  Enjoyed the show? If you haven't done so already click HERE, and take a moment to subscribe and leave us a review on iTunes. I would really appreciate you helping me spread the love!
Facebook Comments