Do you find yourself focusing on pictures from 20 years ago and say "Oh my god, I used to be so thin, or beautiful, or successful or whatever?" When you do that, you're either in the past or the future. But you live in the present. And the present moment, like this moment between you and me right now, is so precious. So how about focusing on the masterpiece that you are right now?
Liana Chaouli is an image therapist and has spent two decades developing personal image, a practice now taught worldwide. As Liana talks about style, she goes much deeper than simple clothing choices, emphasizing the importance of accepting your inner beauty, finding empowerment and confidence, and seeing yourself as the beautiful miracle you are.
Episode #77: You are a Masterpiece: Liana Chaouli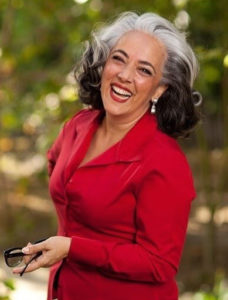 Here are some great tips from my interview with Liana:
Tuesday Tips to Thrive: 
1. You have to be really conscious of the fact that not living in all your talents, not living in all your beauty, and not living in all the love that your heart has to offer is like spitting into the face of God.
2. Use your body as a vehicle for passion, self expression and ultimate understanding of what your beautiful masterpiece (you and your body) can do and be in the world.
3. Take 5 minutes of mindfulness every day. Are you really smelling your food before you put it in your mouth or are you just inhaling it? Notice the sounds and smell around you and get in touch with your body in the moment.
Click  HERE  for more of this inspirational checklist! 🙂