As the saying goes, pain is temporary, quitting lasts forever. So whatever pain you are experiencing, I hope you can trust that it's simply a way that your body is conveying information, one which you can use to heal yourself from your trauma. Because the truth is, you have the ability to create your own reality, one that manifests miracles, despite the pain you are fee
My guest today is certified spiritual healer Maria Kellis. She was working in the fast paced startup world where she was burning the candle at both ends and letting stress envelop her life, when she got a huge wakeup call and ended up in a wheelchair. Learn how Maria turned her biggest challenge into her biggest gift as she made the decision to use her pain to heal and find the miracles of everyday life.
Episode #69: Creating Miracles Through Abundance with Maria Kellis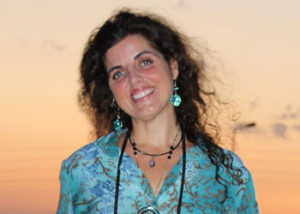 Here are some great tips from my interview with Maria:
Tuesday Tips to Thrive: 
1. Practice lucid dreaming to begin to create the realities you want to achieve.
2. Practice clearing or removing the things you don't need so that you can have a different existence or an empty hand to grab what you want.
3. Use love as the vehicle for change because it is like the glue that is everywhere so fill your hand with love as you grab the space-time threads of your life.
Click 
HERE
 for more of this inspirational checklist! 🙂
Love and light,
Orion
P.S.  Enjoyed the show? If you haven't done so already click
HERE
, and take a moment to subscribe and leave us a review in iTunes. I would really appreciate you helping me spread the love!