If you're on a weight loss journey, or a 'get fit' journey, there is one fundamental principle you must remember for a successful journey: the mind, body, and spirit are all connected. No matter how many crunches you do, or miles you run, you won't clearly see any results, or appreciate them, if you don't work on your inner health as much as your physical appearance.
Lazy Freeman is the number one trainer in the UK – he not only trains celebrities, he trains other coaches as well. His training is one that begins in the heart – meaning accepting who you are as a person, and letting that guide you towards your fitness goals. We had an incredible conversation that spanned our cultural heritage, what it means to find inner peace, and how that can actually help you build the body of your dreams.
E86: The Spirit and Mindset of Transforming Your Body with Lazo Freeman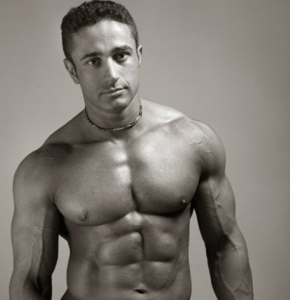 Here are some great tips from my interview with Lazo:
Tuesday Tips to Thrive: 
1. Do some yoga to help you connect with your center and practice the principles of truthfulness, wisdom and simplicity.
2. Visualize how you want to look after your training by creating a vision board. Put up images that will inspire you to reach your goal.
3. Be in the moment and live life to the fullest. When you have an enthusiastic outlook, your body knows what you want and will cooperate better.
Click HERE for more of this inspirational checklist! 🙂
Love,
Orion
P.S.  Enjoyed the show? If you haven't done so already click 
HERE
, and take a moment to subscribe and leave us a review in iTunes. I would really appreciate you helping me spread the love!