It's not about your bra size, red lipstick, or a body hugging dress. Being sexy has little to do with your appearance and everything to do with your attitude. Perhaps you are afraid to be sexy, because you come from a strict cultural or religious background where sexiness was incredibly taboo. Or perhaps you don't know how to be sexy, or are afraid of how it may impact your life. But being sexy is not something 'dirty' or inappropriate – it's  empowering, freeing, and a very important part of your experience as a woman. 

My guest today is one sexy mama – literally! Luci Lampe is a mother of 4 and has been married for 11 years – and she started the Sexy Mama movement for women like herself who had never really connected with their sexy side, especially with the multiple roles they have to juggle in life (motherhood, careers, etc.) Let Luci inspire you with the ways you can start owning your sexiness, and how that can create so much freedom, creativity, and fulfillment in all aspects of your life.
E98: From a "Mom" to a "Sexy Mama": Luci Lampe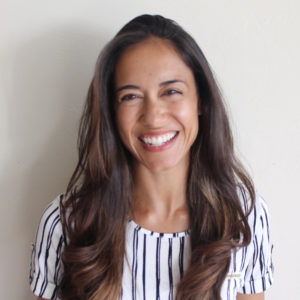 Here are some great tips from my interview with Luci:
New Year Tips to Thrive: 
1. Own who you truly are in your work and your advocacy. Live a life where you can depend on your own choices and not the decisions of others.
2. Don't settle in conformity. Embrace your unique identity and look for that in others.
3. Get to know yourself better by exploring. You can find a new hobby, meet new people, or travel to new destinations.

Click HERE for more of this inspirational checklist! 🙂
Love,
Orion
P.S.  Enjoyed the show? If you haven't done so already click 
HERE
, and take a moment to subscribe and leave us a review in iTunes. I would really appreciate you helping me spread the love!
Facebook Comments