Today's episode is a huge milestone for me, one that I am excited to share with you. It is my first solo episode, something I held back from doing for so long because I was afraid! And you know what, it feels SO GOOD to conquer that fear and just do it, 100% all in, mistakes and all, because this is the real, raw, vulnerable me coming out to the world.
I really hope that you can find value in what I share, which is a little bit of my backstory along with my 5 magic pills to finding your inner superhero – one that will allow you to thrive and conquer your own fears.
Episode 92: The She-Hero's Journey: Orion Talmay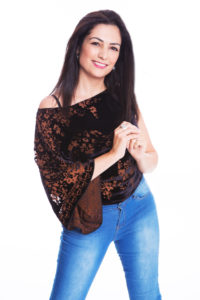 Here are some great tips from my first solo episode:
Tuesday Tips to Thrive: 
1. Find ways to brighten someone else's day. It can be something simple that makes them smile. This is the first step to friendship.
2. Get out of your comfort zone. Do something you've been afraid of but have always wanted to do. You'll realize that it's not that scary after all.
3. Join my Facebook group, Awaken Your Inner Goddess Challenge, to join a strong female community and to get updates on new challenges.
Click HERE for more of this inspirational checklist! 🙂
Love,
Orion
P.S.  Enjoyed the show? If you haven't done so already click 
HERE
, and take a moment to subscribe and leave us a review in iTunes. I would really appreciate you helping me spread the love!