YouTube is the second most popular search engine in the world after Google. Many people are still behind when it comes to getting their message out there through video. But according to research, video, is the way of the future and billions of people will be joining online (and might watch your video) in the next few years. 

So, you still have a great opportunity to monetize your business with video, but just adding a video on YouTube channel is not enough anymore. You need to learn a few things to get ahead of the game. 

This week I had a conversation with the YouTube master himself, Sean Cannell. Sean is the real deal – he's a bestselling author with tens of millions of views on his YouTube channels. He has perfected the art of video ranking and engagement over the year, and he shared some video secrets in today's episode.
E:93 Building Influence With Video: Sean Cannell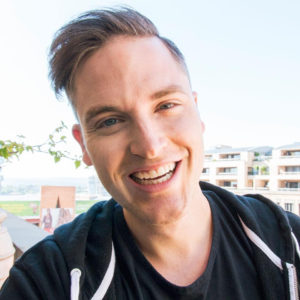 Here are some great tips from my interview with Sean:
Tuesday Tips to Thrive: 
1. Focus on being original and unique to stand out from YouTube's crowd of content creators. Take note of Sally Hogshead's words, "different is better than better."
2. Make consistent and relevant videos for your target audience. If you try to reach everybody, you'll end up reaching nobody.
3. Aim to educate and entertain your audience because this is what people want from YouTube videos.
Click HERE for more of this inspirational checklist! 🙂
Love,
Orion
P.S.  Enjoyed the show? If you haven't done so already click 
HERE
, and take a moment to subscribe and leave us a review in iTunes. I would really appreciate you helping me spread the love!