Tall, dark, and handsome. Rich, generous, fun. Sexy, silly, and strong. Perhaps this 'grocery list' of qualities sound familiar. Are they on your checklist of the "perfect man" ?
Whether you're 25 or 45, if you are single and looking for love, you may soon realize that those high expectations can be a barrier in finding the right person for you – the one who, according to this week's guest Lisa Shield – can get emotionally naked with you and be the guardian of your soul.
Lisa is one of the first, and top, dating coaches around. She put up her first dating profile on the web 17 years ago when it was super taboo (and she found her husband 2 years later!) Her number one rule for single ladies looking for love? Never, ever, stop being open to it. Be realistic and open with your dating expectations and remember, he's out there, searching for you too!
Listen by clicking this link:
Ep. 121: Naked Dating with Lisa Shield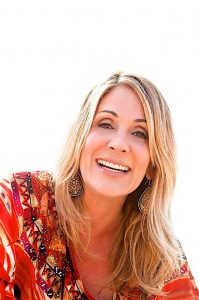 Here are some more tips from my episode with Lisa:
Tuesday Tips to Thrive:
1. Determine the difference between fantasy and reality.  Love isn't only about romantic trips, expensive gifts and amazing sex. It also involves hard work and challenges.
2. Find a person who can guard and nurture your soul rather than someone who can provide you with material possessions.
3. Take care of your physical, mental and emotional health as well as your appearance. First impressions are vital in finding a partner.

Click here for more of this red-hot checklist.
Love,
Orion
P.S.  Enjoyed the show? If you haven't done so already click HERE, and take a moment to subscribe and leave us a review on iTunes. I would really appreciate you helping me spread the love!
Facebook Comments