When you walk onto a stage, the audience can feel your energy before you even open your mouth. Your posture, your attitude, and the way you carry yourself say so much more about you than you may realize…
My guest today helps thought leaders and changemakers walk onto any stage and OWN IT.  Nienke Van Bezooijen has some incredible insights on sharing your message with the world, via the stage. From dropping the 'ums' to savoring the moment of silence you share with the crowd (which is a strong moment of connection, not awkwardness), you've got to tune it to hear how your speech can make a profound impact, something that will have the audience looking it up on YouTube later and sharing it with their friends.
Episode #70: Clear, Authentic, and Effective Speaking with Nienke Van Bezooijen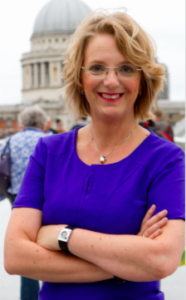 Here are some great tips from my interview with Nienke:
Tuesday Tips to Thrive: 
1. Control your emotions to have real engagement with your audience. This is the emotion portion of the E.A.S.E. method.
2. Avoid sugar and soda before you go on stage, but be hydrated and have lots of water prior to your speech.
3. Destroy the fear of going blank by remembering that you can look your audience in the eye and just have a real conversation.
Click 
HERE
 for more of this inspirational checklist! 🙂
Love and light,
Orion
 P.S.  Enjoyed the show? If you haven't done so already click 
HERE
, and take a moment to subscribe and leave us a review in iTunes. I would really appreciate you helping me spread the love!