I must confess: Relationships were not one of my strengths. Ever since I was hurt by a man, I became emotionally guarded and super independent. I had a tough time dating anyone for more than a few months…I wish I had known some of the tools that Dr. Pat Allen, known as "The Love Doctor", teaches, back then.
Episode #48: Love and Relationships: Dr. Pat Allen
As women, we need to not only empower ourselves, but to empower our men. And learning to use our feminine energy is crucial to do this. From how to communicate more effectively with your man to learning the difference between being a career woman or a woman with a career, Dr. Pat shared great tips on how to build a monogamous, continuous, and long-lasting relationship.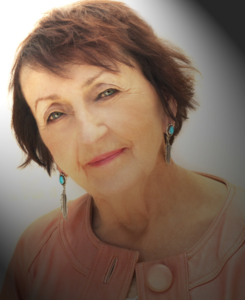 Here are some great tips from my interview with Dr. Allen:
Tuesday Tips to Thrive: 
Take care of your body because that's where your brain lives. When your body is healthy, your brain works better.
Know how to negotiate. This way, you don't have to seduce or intimidate people.
Your brain can rewire itself to add new data. Teach yourself to rewire your brain by learning something for three days.
Click HERE for more of this inspirational checklist! 🙂
Love and light,
Orion
P.S. And if you haven't done already click HERE, and take a moment to subscribe and leave us a review in iTunes. Thank you!