This episode is for my entrepreneurial people who want to have a better understanding of what it takes to grow from a company of one to a company of 1000.
Episode #47: Beyond the E-Myth: From a Company of 1 to a Company of 1000: Michael E. Gerber
My guest today is Michael E. Gerber the author of the mega famous best seller, The E-Myth. Our conversation was an eye opener. Like many heart driven leaders, my mission is to always help and give back, but to do this while also expanding and growing, I needed a simple business strategy, which Michael brought me in this episode. He also explained the important difference between a mission statement and a vision statement.
The E-Myth is the entrepreneurial myth because there is a difference between entrepreneurs and "technicians suffering from an entrepreneurial seizure." If you want to become more successful, you must avoid this mistake while growing your business. Michael's new book Beyond the E-Myth goes even further than the E-Myth. People see growth, opportunities, and problems as complex, he explains, and this new book makes them simple through a list of steps.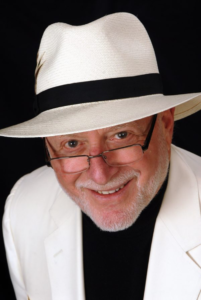 Here are some of the best tips from my interview with Michael:
Tuesday Tips to Thrive: 
Take an honest look at your company. Is it a "company of one"? That is, if you were to quit today, would the company be able to survive?
Get crystal clear on your mission and vision and repeat it repeatedly to yourself and others.
Create easy-to-follow systems for everything in your business so you can easily teach it to others. Just the way McDonalds has systems for everything that they do so anyone can open a new location and immediately implement those systems.
Click HERE for more of this inspirational checklist! 🙂
Love and light,
Orion
P.S. And if you haven't done already click HERE, and take a moment to subscribe and leave us a review in iTunes. Thank you!