We're all trying to be the best version of ourselves we can be, to live our life from a place of happiness, being true to our identity. However, for many of us, we run into blocks – emotional, mental, spiritual, even physical blocks that stop us from living as the truest version of ourselves. The best thing we can do is heal, heal, and heal – and there is no other healer like Evette Rose, my guest on today's podcast.
Evette has been through her own inspiring journey of hitting rock bottom and healing her way to happiness. We discuss how to let go of all the baggage, allow yourself to open up and be vulnerable (in a strong way), and how to sit still and listen to what your body is telling you, what it really needs in order for you to thrive.
Episode #52: How to Heal and Open Your Heart for Love: Evette Rose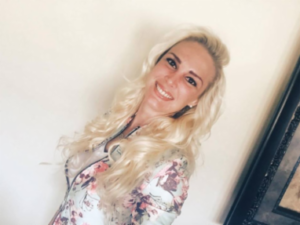 Here are some great tips from my interview with Evette:
Tuesday Tips to Thrive: 
1. When you're traveling, remember to take care of yourself. If you aren't refreshed and rejuvenated, you won't be able to give to other people.
2. Strip away your family values. You don't need to turn your back on them if they serve you, but do some self-examination and ask yourself who you are without them.
3. Ask yourself whether you're figuratively wearing battle armor while walking on a beautiful beach, because you're still trying to protect yourself from a past trauma.
Click HERE for more of this inspirational checklist! 🙂
Love and light,
Orion
P.S.  Enjoyed the show? If you haven't done so already click HERE, and take a moment to subscribe and leave us a review in iTunes. I would really appreciate you helping me spread the love!
Save