If you are alive and you are human, chances are you have experienced pain and even trauma. But, it's possible to not only heal past pain but also to find the gift in it. You can use your experience as a canvas for new desires and dreams to be fulfilled. The truth is, you are responsible for taking care of yourself and finding a way to heal regardless of what you have been through. When you develop better ways to own yourself and assume responsibility, you'll find the ability to respond to stressors and live your life from the future rather than from your past. Be kind to yourself, forgive your mistakes and treat yourself with love. Because, as my mentor, Dr. Demartini always says "Whatever you did, or did not do, you are worthy of love."
My guest, Sanjay Sabnani, achieved his share of notable success in building businesses. On a personal level, he rose from the ashes of a debilitating divorce by practicing incredible mindfulness through meditation and self-acceptance. In this episode, Sanjay shares how medicinal cannabis has helped him "slow down time" and process his grief. I found him fascinating and lovely.
Episode #83: From Anxiety to Nirvana with Sanjay Sabani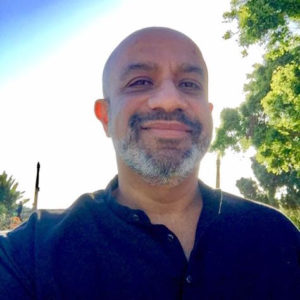 Here are some great tips from my interview with Sanjay:
Tuesday Tips to Thrive: 
1. Don't  sweep your pain under the rug. It's better to deal and go through with it. Deal with your past hurt instead of letting it control your life.
2.  To deal with anxiety and depression, research alternative medicine that might help you.
3. Talk to somebody. Don't hesitate to reach out for help when you need it. Tell a friend or look for support groups that you can always reach out to.
Click HERE for more of this inspirational checklist! 🙂
If you or anyone in your circle suffers from anxiety or depression, please share this episode with them. Also, connect and email me and let me know your thoughts. I promise to personally reply to you. 🙂
Love,
Orion
P.S.  Enjoyed the show? If you haven't done so already click
 HERE
, and take a moment to subscribe and leave us a review in iTunes. I would really appreciate you helping me spread the love!