I believe happiness is the purpose of life. Every single person on this Earth is entitled to the pursuit of happiness, you included.
It's easier to be happy when you are on vacation or in love, but life isn't alway easy. Our busy and sometimes disconnected world sets us up for stress. This is why you should listen to this interview; to get inspired and learn how to deal with all that stress.
On this week's episode of The Stellar Life I chat with best-selling author, meditation guru and happiness expert Agapi Stassinopoulos. If you're looking for ways to tap into your joy, don't miss this one! Agapi shares an abundance of actionable tools, including a live guided meditation to instantly increase your happiness-level and leave you feelin' fantastic.
E105: Wake Up to the Joy of You- Agapi Stassinopoulos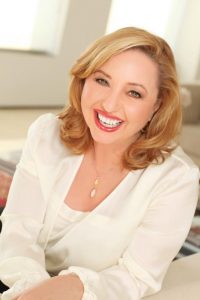 Here are some more tips from my interview with Agapi
Tuesday Tips to Thrive:
1. Decide how you want your life to turn out. You have the power to create the life you desire.
2. Don't be discouraged when nothing is going right in your life. Life doesn't always give you what you want but it gives you what you need.
3. Find a spiritual teacher who can help you get to know yourself on a deeper level. Their guidance will also help you during trying times.
Click here for more of this inspirational checklist. 🙂
Love,
Orion
P.S.  Enjoyed the show? If you haven't done so already click HERE, and take a moment to subscribe and leave us a review in iTunes. I would really appreciate you helping me spread the love!
Facebook Comments