All my single ladies – put your hands up!
Antia Boyd is a relationship expert who believes that our soulmates are constantly in our orbit – we are in each other's energy field, only waiting to collide. And how does that collision happen? By allowing ourselves to be vulnerable and open to love.
Antia shares this and more great, practical dating advice, including how to make the most of dating apps and online dating, the perfect wardrobe colors for date night, and the red flags you need to keep an eye on when you first start dating someone.
Episode #53: Finding the Right Man: Antia Boyd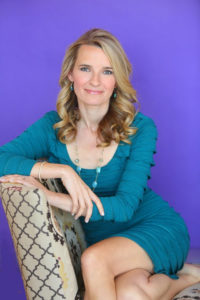 Here are some great tips from my interview with Antia:
Tuesday Tips to Thrive: 
1. When you're on a date, focus on truly feeling your body. Observe the sensation of your feet on the ground to help you find your way back into awareness of your body.
2. In online dating, focus on detachment; look at yourself as a researcher. This will help you avoid putting too much pressure on the situation.
3. Run toward your fears as fast as you can. Instinct may tell you to run away from them, but running toward them is the way to grow.
Click HERE for more of this inspirational checklist! 🙂
Love and light,
Orion
P.S.  Enjoyed the show? If you haven't done so already click HERE, and take a moment to subscribe and leave us a review in iTunes. I would really appreciate you helping me spread the love!
Save