2017 has been good to me – it has been a year of such incredible growth and several magical experiences. It was my first year as a married woman, a year filled with breakthroughs for my clients, a year where I traveled from India to Greece to my hometown roots of Israel.
I am so grateful for you! 
In this episode, I talk about how to set your New Year resolutions in a way that can be achieved. I have been blessed this year, and I am thanking you for supporting me on my journey, whether through this podcast, through social media, through my emails, thank you for being there, thank you for listening, thank you for participating in this wonderful, nurturing, empowering community of people who choose to live a stellar life!!
E97: Magical Moments & New Year's Resolutions: Orion Talmay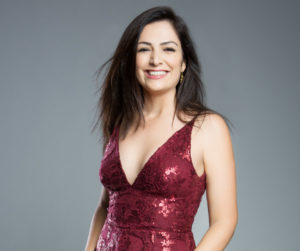 Here are some great tips from this episode: 
New Year Tips to Thrive: 
1. Be patient and don't be too hard on yourself. You will reach your goals when the right time comes – if you're persistent.
2. Invest in yourself for at least fifteen minutes a day. Spend time alone without any distractions and do something you love
3. Sign up for conferences and masterminds where you can meet and learn from luminaries and teachers
Click HERE for more of this inspirational checklist! 🙂
My New Year's gift to you!
If you want to connect with me and get clarity on your 2018 goals, schedule a 30-minute call and together we can figure out the plan to make your new year super stellar!
Love,
Orion
P.S.  Enjoyed the show? If you haven't done so already click 
HERE
, and take a moment to subscribe and leave us a review in iTunes. I would really appreciate you helping me spread the love!