Are you looking to improve your life? Maybe you want to fill your days with more love, abundance, or wellness. You are in charge of your destiny and if you put your mind to it, you can achieve beyond your wildest dreams.
My guest, had a severe diagnosis when she was just 26 years old. Today she teaches her clients the same process that helped her overcome this challenge and change her life forever. Kathryn is the CEO of Excellence Institute and an award-winning life coach, brilliant consultant, international speaker and an Amazon #1 bestselling author. She shared with me her 7 step process to getting what you want! Click below to listen to our interview.
Episode #78: Breakthrough To Wellness & Abundance: Kathryn Ford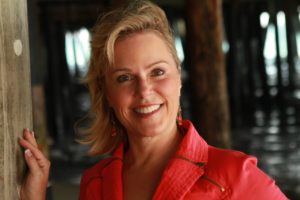 Here are some great tips from my interview with Kathryn:
Today's Tips to Thrive:
1. Your body has an "inner pharmacy" that releases all kinds of chemicals based on your mindset and emotions. If good things are brewing inside, you bring goodness outside.
2. Determine what your self-worth is by saying yes when you mean yes and no when you mean no. Learn how to set some boundaries and choose the things that align with your personal values and goals.
3. Live a life filled with joy. Find it in the little things or give it to those who least expect it. Let a positive state of mind  bring you more love, abundance and wellness.
Click  HERE for more of this inspirational checklist! 🙂