Happy Valentine's Day!
Today is a day dedicated to expressing love – showing our loved ones how much we value them and what a difference they make in our life. I don't think I could have had a more appropriate guest for today's episode, and I am so excited and honored to have had Alison Armstrong on the show today. This woman knows love – specifically relationships and how we can get the relationships we want, one where both partners are fulfilled, happy, and excited to be committed to each other.
The truth is, relationships take a lot of work, and showing our love and gratitude for our men – or them to us – is something that should be done every day, not just Valentine's Day. Alison explains how we can learn to fulfill the needs of our partners and make ourselves – and them – happy. It all starts with loving yourself first, owning your mistakes, and under- standing the different needs and ways of communicating with each other.  Don't worry, we break it down in the episode, so tune in and get ready to flood your relationship with love.
Episode #51: Understanding Men, Women, and The Queen'sCode with Alison Armstrong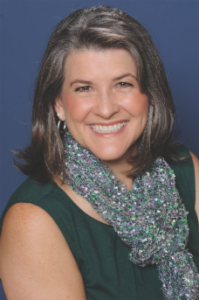 Here are some great tips from my interview with Alison:
Tuesday Tips to Thrive: 
1.  Try to avoid asking a man a relationship question unless you want a literal answer. He's more likely to try to genuinely answer it than to take any hint you intended with the question.
2. Don't take it personally if your guy answers your questions about his day with "good" or "fine." It's his hunter instinct to conserve energy showing itself.
3. Be direct about what you want or need from your partner. You need to provide clarity if you want your partner to provide what you're asking for.
Click HERE for more of this inspirational checklist! 🙂
Love and light,
Orion
P.S.  Enjoyed the show? If you haven't done already click HERE, and take a moment to subscribe and leave us a review in iTunes. I would really appreciate you helping me spread the love!
Save