Can sexuality, consciousness and personal development be connected? This week we talked about the rise of the feminine and the expression of the masculine in today's world, how to awaken more passion, and how to make your relationship hotter and more connected.
Destin Gerek is a highly sought after transformational empowerment coach who is on this week's episode, giving us a juicy insight into understanding the male/female dynamics within us and how to parlay this into different aspects of our lives, in particular our sex lives.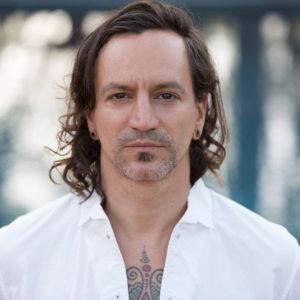 Here are some great tips from my interview with Destin:
Tuesday Tips to Thrive: 
1. Designate a weekly "sexploration" night with my partner, when we turn off distractions and focus only on each other for several hours.
2. Release the shame and guilt I may still carry regarding my sexuality. Celebrate my sexuality instead of suppressing or repressing it.
3. Write down five to ten of my deepest core principles and values. Regularly assess whether my actions line up with these values, and adjust my actions when there's a discrepancy.
Click HERE for more of this inspirational checklist! 🙂
Love and light,
Orion
P.S.  Enjoyed the show? If you haven't done so already click
HERE
, and take a moment to subscribe and leave us a review in iTunes. I would really appreciate you helping me spread the love!
P.P.S. Please check out my
recent appearence
 on
Recover From CoDependency
– now I'm the one getting interviewed! My segment, Awaken Your Inner Goddess, airs on April 17th!