Do you wake up every morning and say "I love my life"?
If you don't, then it's time to  make some serious changes.
If you are just going through the motions, going to work but never actually being present, going to happy hour or the gym because you feel like you have to, and living a life that you are not passionate about, you are not alone. More than 55% of people are looking for new work because they do not feel fulfilled in their life.
I found best-selling author and mega-transformational teacher, Adam Markel to be super cool and super smart! Click on the link below to listen, and discover how you can get the courage to pivot in life and succeed as your authentic self.
E119: The Art and Science of Reinventing Your Life: Adam Markel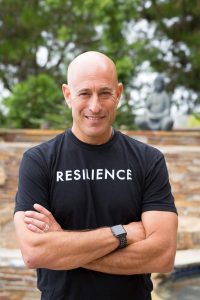 Here are some more tips from my episode with Adam:
Tuesday Tips to Thrive:
1. No matter what situation you are in, frame it in a way the empowers you. This will keep you in an empowered state to handle whatever comes your way.
2. Gain wisdom from every experience, whether it was good, bad, or ugly.
3. Create a self-care ritual so that you are spending some time loving yourself every single day.

Click here for more of this life-changing checklist.
Love,
Orion
P.S.  Enjoyed the show? If you haven't done so already click HERE, and take a moment to subscribe and leave us a review on iTunes. I would really appreciate you helping me spread the love!