I have a confession to make… Over the holidays I indulged in sweets, pastries and all kinds of yummies. If you gained a few pounds over the holidays as I did, it's not the end of the world. But you know as well as I do, that you've got to get yourself back on track or it's going be a slippery slope!
Episode #46: Break the Cycle of Yo-Yo Dieting: Cassie Piasecki
Health and weight loss are one of the top New Year's resolutions people make. You start by regularly going to the gym, eating (mostly) healthy foods, but then… life happens. You fall off the bandwagon and go back to unhealthy habits that just don't let you be at your best.  And the worst part is that these unhealthy eating habits not only affect your waistline but your mood, your relationships, and your health.
I want you to make this the year that you finally stay on the bandwagon and truly commit to a healthy lifestyle and to feeling amazing! Today's guest, Cassie Piasecki, has helped a lot of women lose weight and actually change their mindset, perspective, and habits around food. A health and fitness expert and the founder of Wow Life Nutrition Program, Cassie and I had an inspiring conversation full of real tips and suggestions to help you develop healthier eating habits that will lead to a healthy and stellar life.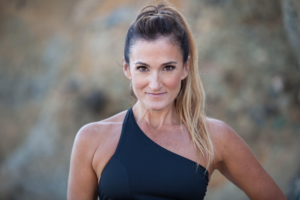 Here are some of the best tips from my interview with Cassie:
Tuesday Tips to Thrive: 
Do something (anything!) every day first thing in the morning to move your body, even if you have to get up early to do it.
 Eat real food! Food that has ingredients that you can pronounce, that you know where it came from.
Find something every day that makes you laugh like crazy. So much of our stress can be alleviated with just some good old-fashioned laughter.
Click HERE for more of this inspirational checklist! 🙂
Love and light,
Orion
P.S. And if you haven't done already click HERE, and take a moment to subscribe and leave us a review in iTunes. Thank you!