Want to hear the universe's best-kept secret?
We live in an intelligent, intentional and living universe. There are no accidents—only growth—and the universe has a plan for you that will blow your mind! The secret to manifesting the life you dream of is to live in alignment with the Universal Laws—and I'm not talking about the speed of light, relativity or other physical laws (although they are important too!) I'm talking about the spiritual laws of the universe; the laws that give you the power to manifest your goals, experience endless joy and live in your full, infinite potential.
On this week's episode you'll learn exactly how to harness the power of the Universal Laws so you can create the abundant life you are truly meant to live. My guest this week, coach, podcast host and master-manifestor Lauren Herrera, has been studying these laws and putting them in effect in her own life and the lives of her clients with amazing, magical results! Tune in and buckle up as she shares the secrets of the universe with you!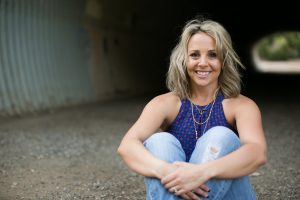 Episode 104: Personal Growth and Universal Laws with Lauren Herrera
Tuesday Tips to Thrive:
1. Steer clear of negative thinking. Your thoughts have the power to influence the outcome of your day.
2. Channel positivity by starting from the inside out. Nourish your spirit and let it emerge through your actions.
3. Learn how to control your negative emotions by getting to know yourself on a deeper level. Find ways to improve your reaction to negativity.
Click here for more of this inspirational checklist. 🙂
Love,
Orion
P.S. Join my 6 week Rising Goddess Mentorship – a unique opportunity to completely change your mindset, your energy, and your confidence – everything you need to attract your dream relationship. Book a call with me HERE to learn more.
Facebook Comments