What's in the way of your dreams? In most cases, the blocks are internal. They are created by a self-sabotaging critical voice inside of you, one that's holding you back.
In this week's powerfully moving conversation, Sally Anderson shares her shocking life story and digs deep into why we sabotage ourselves, and how to stop. She believes it's possible to achieve a sustainable transformation that empowers you to lead the life you want.
Sally become a renowned international leadership coach, inspirational speaker, and author after going through one of the most dehumanizing experiences imaginable. She has dedicated her life to helping others, and has created a new, bright ending to her own dark story to coach others to do the same.
Episode #49: Healing, Love, and Leadership: Sally Anderson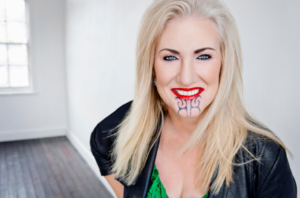 Here are some great tips from my interview with Sally:
Tuesday Tips to Thrive: 
Forgive someone who hurt you today. When you forgive you take your power back.
Honor your word to yourself and others: ff you say you are going to do something, do it! It will improve your relationships and your self-discipline and therefore advance your dreams.
Spend a few minutes reminding yourself of the things that you are proud of and times in your life where you did something amazing. You are a light in this wold and you have the power inside of you to break through whatever is in your way and create your own powerful story.
Click HERE for more of this inspirational checklist! 🙂
Love and light,
Orion
P.S.  Enjoyed the show? If you haven't done already click HERE, and take a moment to subscribe and leave us a review in iTunes. I would really appreciate you helping me spread the love!