For us women, leadership often comes naturally as we manage our households, our careers, our kids, even our interpersonal relationships. We coordinate bake sales and plan our best friend's bridal shower. But one thing that we often seem to forget? Taking time for ourselves. Whether it's 5 minutes or an hour a day, that time dedicated to self-love and reflection is so critical in resetting your mindset. Once you are refreshed, you'll have the ability to handle the challenges leaders face so you can lead your business, your team, your family – whatever it is – with positivity and grace. 
  
My guest today, Kelly Lynn Adams, is a certified coach who has helped thousands of woman launch their businesses by teaching them to develop their self-confidence and become the leaders they need to succeed. Tune in to learn how to develop your leadership skills while juggling a work-life balance, and still find that "reset" time for yourself.
Ep. 124: The Modern Gal's Guide to Success: KellyLynn Adams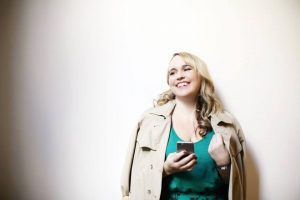 Here are some more tips from my episode with Kelly:
Tuesday Tips to Thrive:
1. Define your own true meaning of success. Ask yourself what you really want in life and start working to achieve it.
2. Spare some time for play and fun. Do things that make you feel young and alive to keep you inspired and motivated.
3. Start creating the life that you want by speaking about it, envisioning it and committing to it 100%.
Click here for more of this inspiring checklist.
Love,
Orion
P.S.  Enjoyed the show? If you haven't done so already click HERE, and take a moment to subscribe and leave us a review on iTunes. I would really appreciate you helping me spread the love!
Facebook Comments