12 years ago, I took one of the most spontaneous trips of my life – a flight to Ko Samui, an island in Thailand, for a cleanse. The cleanse itself wasn't one of the better ones I've done – the bitter herb mixes and daily colonics were uncomfortable. But the entire experience itself was worth it because afterwards, I felt so much lighter and full of energy. Cleansing is so vital to your mental, emotional, and physical well being. When you cleanse, you feel better in your body and in your life.
My guest today knows all about cleansing and the incredible effects it has on the body. Nykki Hardin holds a master in Spiritual Psychology and has created her own cleanse which other people swear by. Plus, she and I have experienced parallel journeys in our lives – from living in Japan to currently living just blocks from each other in sunny Santa Monica, Nykki's life path and how that led to her knowledge of cleansing to better your health is definitely worth listening to!
E84: Cleansing Your Body & Your Mind: Nykki Hardin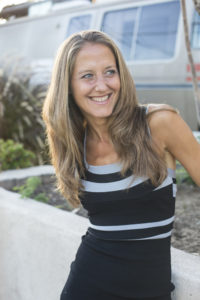 Here are some great tips from my interview with Nykki:
Tuesday Tips to Thrive: 
1. Avoid GMOs and change to 100% organic when buying your groceries. Know where your food is coming from and keep your diet predominantly plant-based
2. Go on an adventure by visiting a new country. Learn from a different culture and meet new people to broaden your understanding of the world.
3. Start your body cleanse by clearing out the unhealthy food in your fridge. Food affects your overall performance so it's best to get rid of toxins and fuel right.
Click HERE for more of this inspirational checklist! 🙂
Love,
Orion
P.S.  Enjoyed the show? If you haven't done so already click
 HERE
, and take a moment to subscribe and leave us a review in iTunes. I would really appreciate you helping me spread the love!