What does it take to turn your online business into a seven figure success story? And more importantly, once you reach those seven figures, how does your life change? My dear friend and super successful entrepreneur AJ Mihrzad has built his dream life through a thriving online business, one that helps others pursue their passion and really transform their sales.
But life was not always so dreamy for AJ – he generously shares the many lows he had to experience to realize how precious life is and how the only way to be truly successful is by coming from a place of love – in your sales, in your marketing, in your branding, your online business will thrive when you are coming from a genuine place, doing what you love and helping others along the way. And when you do reach that six or seven figure mark, or even higher, you'll realize that nothing in your life really changes, if you are doing what you love and coming from a genuine space.
Episode #59: The Keys to Online Super Success With AJ Mihrzad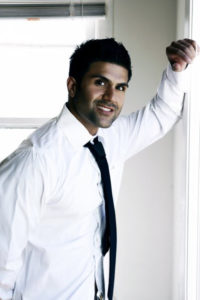 Here are some great tips from my interview with AJ:
Tuesday Tips to Thrive: 
1. Take a moment to think about how my mindset shapes my story. Am I my own hero or victim?
2.  What's my superpower? Make a list of things that, when I'm doing them, I get in a flow state, where I lose track of time and space.
3.  Get a journal. Whenever I feel stressed or unsure about how I'm feeling, write it out. Oftentimes when I see it on paper, I'll realize the problem isn't as serious as I had thought.
Click HERE for more of this inspirational checklist! 🙂
Love and light,
Orion
P.S.  Enjoyed the show? If you haven't done so already click
HERE
, and take a moment to subscribe and leave us a review in iTunes. I would really appreciate you helping me spread the love!