This topic can feel awkward and uncomfortable.
It's taboo…
Shhhhh…. We are talking about sex!
Sex is not all that serious all the time. It can be  funny, weird and surprising… The most important thing is to maintain healthy communication with your partner and have a good time.
Sometimes admitting your fantasies may seem scary, or even feel like you are committing some sort of moral transgression. But in today's episode, we put shame and guilt aside because you deserve to have a spectacular sex life!
Kongit Farrell is a licensed marriage, family, and sex therapist who specializes in helping people achieve lasting love and the great sex they deserve. We talked about how you can have more fun, have better orgasms, and create a better connection with your partner.
Listen by clicking this link:
E120: Sexual Therapy – Kongit Farrell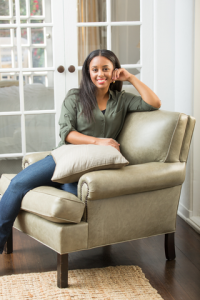 Here are some more tips from my episode with Kongit:
Tuesday Tips to Thrive:
1. Be intentional about your life. Live your life on purpose by making deliberate decisions and being present in each moment.
2. Live your life with compassion and love in your heart. Don't leave any room for judgment.
3. Be ethical and have integrity when it comes to how you treat other people. If you say you're going to do something, do it. If you say you're going to be a certain way, be that way.
Click here for more of this red-hot checklist
Love,
Orion