There are times when it feels like life is getting in the way of following your dreams. Or, that there is not enough time, you're too old, or have too many responsibilities to pursue your passions.
But that dream you had as a child, to be an astronaut, a teacher, to be president, that dream came to you for a reason. It is connected to the potential that you have in the universe – that potential exists forever, whether you end up following your dreams or not. 

What does that mean? That it's never too late to do the things you dreamed of. When you realize that the potential energy for you to fulfill your dreams is simply waiting for you to act, you can start using the power of manifestations to start living the life you want. 

My guest today is the amazing Adam Roa, a conscious creative who shares how to tap into your fullest potential and be guided by the energy that the universe has in store for you.
Ep. 127: Cosmic Philosophy with Adam Roa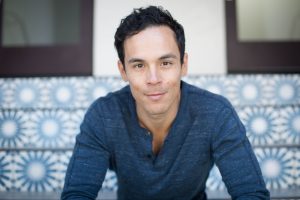 Here are some more tips from my episode with Adam:
Tuesday Tips to Thrive:
1. Stay in tune with your spirituality. Nourish and take care of your spirit the same way you're taking care of your mind and body.
2. Research more about plant medicine and see how these natural forms of medication can be beneficial to your health.
3. Get back up every time you fall down. As the Japanese proverb goes, "fall down seven times, stand up eight."
Click here for more of this inspiring checklist.
Love,
Orion
P.S.  Enjoyed the show? If you haven't done so already click HERE, and take a moment to subscribe and leave us a review on iTunes. I would really appreciate you helping me spread the love!
Facebook Comments