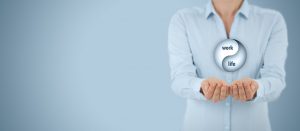 All the Most Successful People Have a Coach
What do Oprah Winfrey, Leonardo DiCaprio and Serena Williams have in common? They all have coaches. The smartest folks know that they know only a little. With the knowledge, help and support of a coach, you can go from good to great, faster and with more ease while avoiding unnecessary obstacles. Learning from teachers who have traveled the road before you will help you navigate your own journey and ensure you reach the destination you desire. A skillful guide will also help you tap into the collective knowledge and offer priceless encouragement and accountability.
A Good Coach Will Help You:
Gain Clarity: A coach can help you get clear about your goals. Discovering exactly what you actually want to achieve is the first step in making your dreams a reality.

Develop a Plan: The right coach will help you plot your journey, breaking it down into doable action steps that you will lead you to your destination.

Discover the Transformational Tools You'll Need to Succeed: Want to find love? Create more wealth? Start your own business? Depending on your unique goals, a knowledgeable coach will deliver the specific tools you'll need to be successful and guide your transformation.

Stay Accountable: This is a big one! The most important part of making a change is actually making changes in your day-to-day life. It can be hard to stick to new habits and routines, a coach will hold you accountable so your changes stick.

Remove Obstacles: Every journey comes with its own set of roadblocks. A coach will help you foresee and avoid difficulties as well as overcome obstacles that arise to keep you moving in the direction of your dreams.

Offer Encouragement and Support: Your transformational journey is going to be epic! When the going gets tough or even when the going is great, having a coach to encourage, support and take the journey with you is truly invaluable. Everything is better shared and your chances of success go up exponentially when you don't do it alone. Having someone to talk to, share with and cheer you on will make achieving your goals not only way more probable, it'll be way more fun too.
The moment you realize you can create exactly the life you want may be the most important and empowering moment of your life. The universe has a plan for you to reach your full potential, but it's up to you to make it happen. Whether you're looking for your soulmate, a new career or a more joyful existence, there's no better time than right now to get started, get a coach and get moving towards your destiny.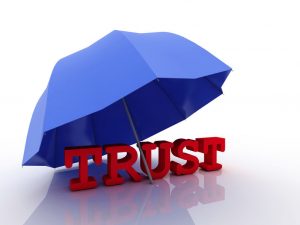 Create the Life You Were Meant to Live
As for me, I will always have a coach because I understand the power in it. I've had many coaches; self-development, business, marketing, productivity, relationship, sexuality and more. They've all impacted my life and my business because a good coach can change your life forever.
As a coach myself, I love seeing the transformation in my coaching clients. From a client who 10X'ed her business revenue , to another who attracted her soulmate and invited me to her wedding less than a year after we worked together… as well as countless other extraordinary, inspiring breakthroughs by women who've found self-love, attracted conscious relationships and abundance into their lives, and bravely stepped into leadership.
If you have read this far, you're probably open to the idea of coaching and I'd like to invite you to have a chat with me. You can click here to schedule our call. If we find that we're a good fit, I would be honored to be a part of your journey.
Facebook Comments