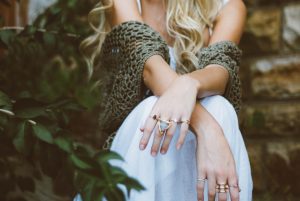 Valentine's Day; it's the most controversial, loved and hated holiday around. For many, especially single folks, February 14th elicits feelings of nausea and dread. You might even find yourself wanting to skip it completely; I know I did for years. But wait, help is here. Being single on Valentine's Day doesn't have to suck. Make this V-Day the best ever with these survival tips and by joining my free 7-Day Awaken Your Inner Goddess Challenge. We'll remove what's blocking you from love so you can manifest the relationship you deeply desire and never have to spend another Valentine's Day alone again. It really works and I've got the wedding invitations from last year's participants to prove it!
This Valentine's Day:
Do something special to start your day. Whether it's breakfast in bed, a bubble bath or just a few minutes spent meditating on your dreams and goals, begin this Valentine's Day with some proper self-pampering.
Don't even think about opening your Instagram. On V-day, social media is one big mushy declaration of love. Unless you truly enjoy seeing other people get flowers/candies/rings, don't bother logging on. Comparing your real life to your friends' social media feeds will almost always leave you feeling less than. If you do find yourself scrolling, remember this: social media rarely shows the whole picture of a relationship.
Do dress it up. Girl, you have no idea what (or who) this day has in store for you, so dress to impress and feel your best! Get started with some sexy lingerie, shave those legs (if that's your thing), put on your favorite little red dress (or any outfit that makes you feel rad) and rock it.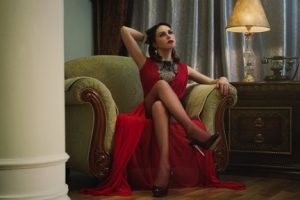 Don't get jealous. Easier said than done, but if you notice yourself looking around at all the happy couples everywhere and feeling left out, shift your attitude with gratitude. Isn't it actually really wonderful there is so much love in the world? Even if you haven't found your person yet, all these people who have found love are proof it's possible. Cultivate genuine happiness for others and good things will come your way.
Do practice self-love. And friend-love and daughter-love and sister-love and coworker-love and stranger-love. Romantic love is just one of a million different expressions of love. No need to get hung up on just one type. Be loving and generous in all your relationships, especially the most important relationship: the one you have with yourself. And do go ahead and buy yourself that box of chocolates, you're worth it.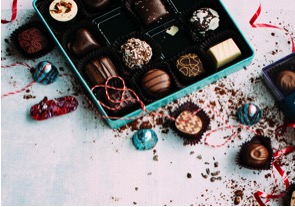 Don't eat the whole box of chocolates you bought for yourself in one sitting. Really, you're going to get a tummy ache. And that won't be worth it.
Do plan a girl's night. I bet you have at least ten single gal pals who love you and would love to celebrate your friend-love with you. Go out to eat, go dancing, get loud, crazy and enjoy your gorgeous selves.
Don't contact your ex. It has to be said: let the past stay in the past. Instead, visualize the kind of love you really want, the perfect, mind-blowing, heart-opening love of your dreams and feel what that feels like for a while. The more you vibrate the love frequency you wish to attract, the faster you'll find it.
Do join my totally FREE Awaken Your Inner Goddess Challenge. If there is only one thing you do for yourself this V-day, let it be this. Make this February 14th the last single Valentine's Day of your life and learn how to call in the relationship of your dreams. Seriously! Take a chance on this free 7-day transformational journey with me and a tribe of truly epic women. You've literally got nothing to lose and true love to gain! Click here to join us.
Facebook Comments