John Gray needs little introduction, as he's the author of  one of the top 10 most influential books of the last quarter century.-according to USA Today, If you haven't already guessed, this remarkable book is Men Are From Mars, Women Are From Venus.
In this episode we talked about polarity in relationships and what it really takes to find the love or your life, and keep him or her around.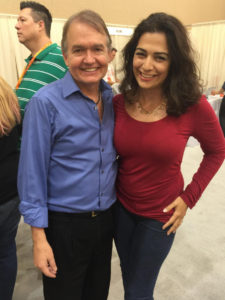 1. Find your mission and purpose and get closer to it everyday
2. Find ways to make a difference in the world and you'll find a way to be happier
3. For Valentine's day, plan a date with your girlfriends if you don't have a guy and go out in the world and be proud and grateful for your friends!
Click HERE for more of this inspirational checklist! 🙂
Love and light,
Orion
P.S.  Enjoyed the show? If you haven't done so already click HERE, and take a moment to subscribe and leave us a review in iTunes. I would really appreciate you helping me spread the love!